We may earn an affiliate commission if you purchase products through links on our website. As an Amazon Associate, we earn from qualifying purchases. Learn more.
Minisopuru 13-in-1 (DS808) Docking Station Review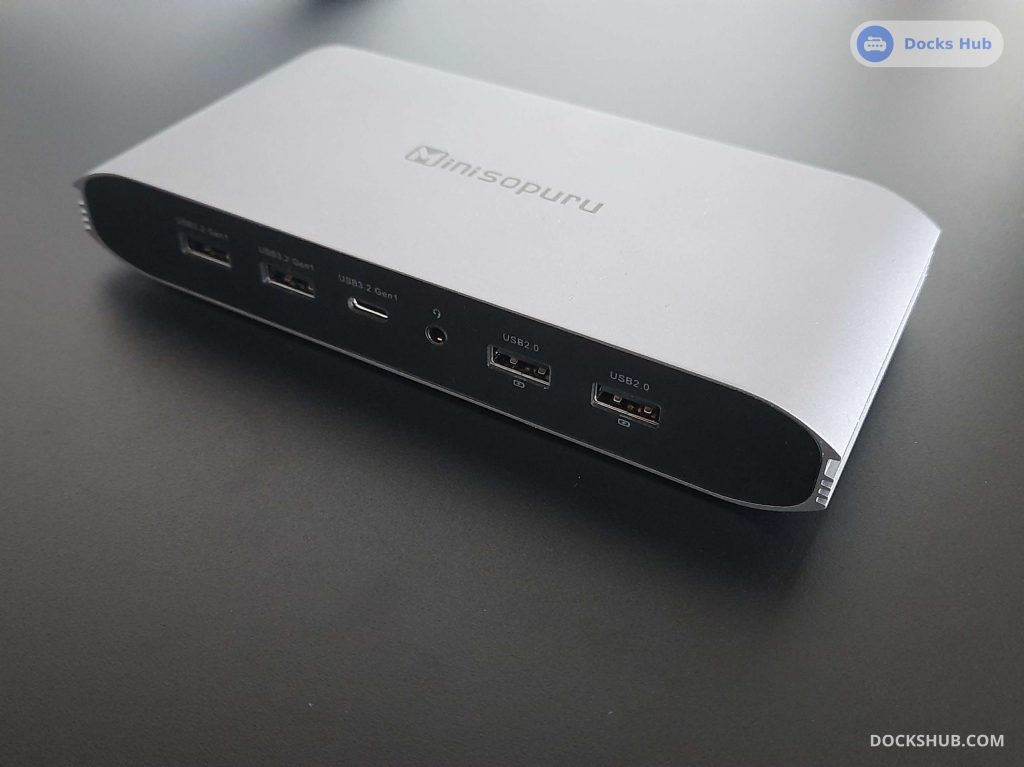 Versatile Connectivity for a Diverse Range of Laptops
The Minisopuru 13-in-1 Docking Station is a versatile hub that meets the connectivity needs of many laptop users. Its key features include support for up to three displays and a unique design. While it is aimed at non-Thunderbolt USB-C and USB-A laptops lacking the latest ports, the Minisopuru dock stands out as a comprehensive solution for giving older capable laptops new functionality.
Best For
Laptops with USB-A or USB-C ports that lack extensive port options.
Laptops that don't have USB-C charging.
Professionals requiring triple 4K @ 60Hz displays for multitasking.
For semi-permanent desk setups where cable management is easier due to its dual power requirement.
Considerations
Its unique power delivery system necessitates dual chargers for charging your laptop or other devices, which could clutter your setup.
Reliance on DisplayLink might mean compression on the video output and limitations for certain streaming services like Netflix.
Non-enthusiasts might find the initial setup process and troubleshooting somewhat complex.
Doesn't have Thunderbolt ports.
Our Verdict
The Minisopuru 13-in-1 Docking Station is a versatile hub for laptops without Thunderbolt ports. It stands out for its ability to connect up to three 4K displays, revealing its powerful capabilities.
While the dock's unique power delivery system requires some compromise, if you need it for a semi-permanent desk setup where outlets and plugging/unplugging cables isn't an issue, then you might find this acceptable.
Its modern aesthetics, durable construction, and cooling design make the Minisopuru 13-in-1 dock elegantly complement any workspace
For laptop owners seeking a high-performance and adaptable dock with excellent support, the Minisopuru 13-in-1 is a strong contender. Its blend of versatility, power, and thoughtful design make it a worthy upgrade for non-Thunderbolt laptops.
Connectivity & Ports
The Minisopuru 13-in-1 Docking Station is ideal for both modern USB-C laptops and legacy USB-A laptops.
This versatile selection ensures you can plug in keyboards, mice, phones, and other accessories with ease. Whether your laptop has the latest ports or the tried-and-true USB-A, this docking station has you covered.
Front Ports
| Feature/Port | Description/Specification |
| --- | --- |
| LED Power Indicator | Indicates power status |
| 2x USB-A 3.2 Gen 1 | 5 Gbps Data Transfer |
| 1x USB-C 3.2 Gen 1 | 5 Gbps Data Transfer |
| Combo Audio Jack | 3.5mm |
| 2x USB-A 2.0 | Data Transfer & 7.5W Charge |
The front ports are designed for versatility and easy access to commonly used connections.
2x USB-A 3.2 Gen 1 and the 1x USB-C 3.2 Gen 1 ports are suited for external drives and accessories needing quick syncing.
The combo 3.5mm audio jack lets you plug in a headset, microphone, or speakers.
The 2x USB 2.0 ports are made for charging smartphones and other devices, as well as ideal for connecting mice, keyboards, and other devices.
With this mix of high-speed data and dedicated charging ports up front, you can plug in all your everyday USB peripherals and mobile devices within quick reach.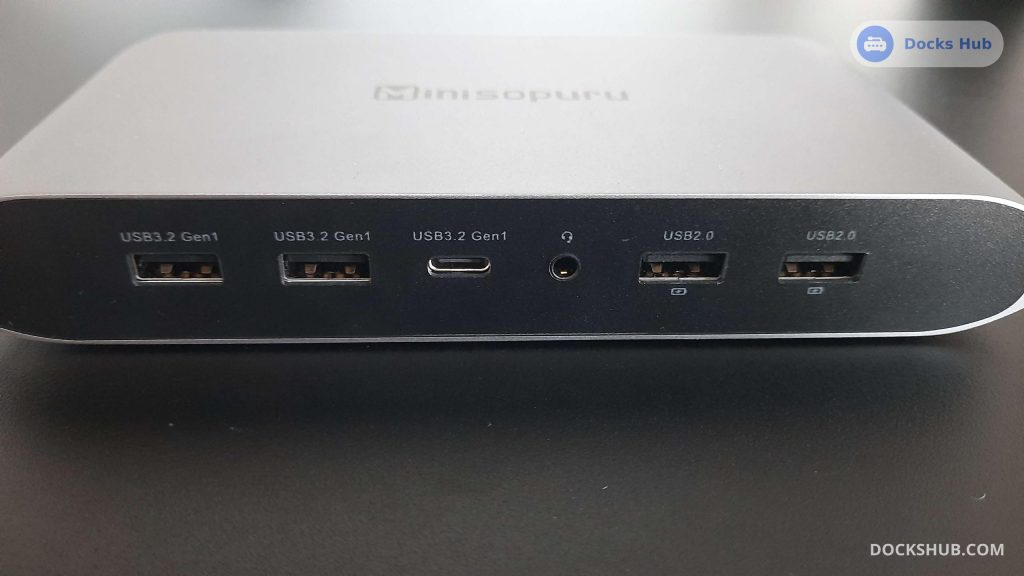 Side Ports
| Feature/Port | Description/Specification |
| --- | --- |
| Kensington Lock | Standard security slot |
The left side of the docking station features a Kensington lock slot for security. This allows users to connect a Kensington lock and cable to secure the docking station in place and deter theft.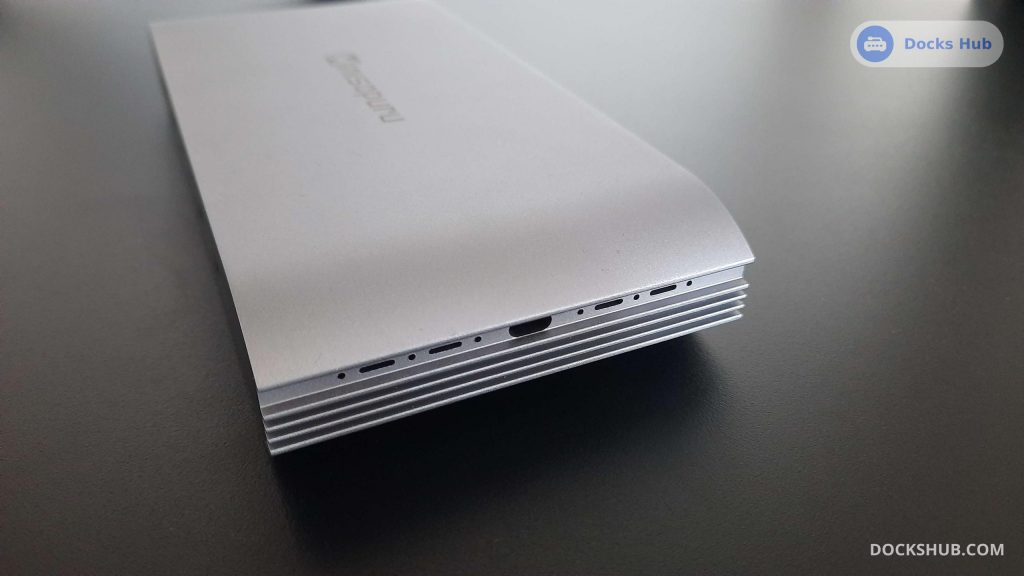 Back Ports
| Feature/Port | Description/Specification |
| --- | --- |
| HDMI | 4K@60Hz |
| DisplayPort | 4K@60Hz |
| HDMI or DisplayPort | 4K@60Hz (Use one at a time) |
| Ethernet RJ45 | Gigabit (10/100/1000 Mbps) |
| USB-C (Upstream/Host Port) | Connects to your computer |
| USB-C PD Charging | Max 100W (No data/video input) |
| DC IN | 36W (Must be connected for the dock to operate) |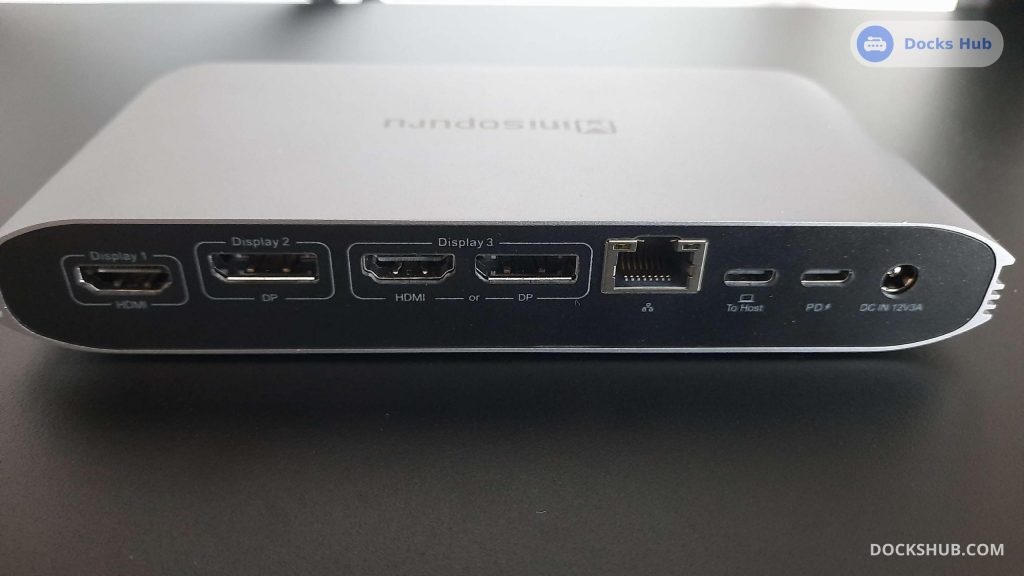 The back ports are for displays, host connection, wired internet, and power.
The HDMI and DisplayPort options allow users to connect up to 3x 4K@60Hz monitors using DisplayLink.
The gigabit RJ45 ethernet provides fast wired internet.
On systems with DP 1.2, the 3rd monitor is limited to 4K@30Hz.
And something quite unusual from typical docking stations that I don't really like.
The Minisopuru Docking Station has an unusual power delivery design that requires two connections:
USB-C Host Port – This connects your laptop to the docking station for data transfer and video output. This is normal.
USB-C PD Charging Port – This allows you to connect your laptop's charger to deliver up to 100W of power for charging your laptop through the docking station.
DC IN 36W Port – This must be connected to the included 36W power adapter and plugged into an outlet to power the docking station itself.
This leads us to the Power Delivery section.
Power Delivery
To deliver power to your laptop, the docking station needs both the DC IN connection to turn on and operate, as well as a connection from your laptop's charger to the USB-C PD port.
It's an unconventional dual-power brick setup that may be a deal-breaker for some users.
Just to be clear, this dual power design means you need to connect both the docking station's own power brick and your laptop's charger for a fully functional setup:
The included 36W adapter must be plugged into the DC IN port to power the docking station itself.
Your laptop's USB-C charger must be plugged into the USB-C PD Charging port to deliver power to your laptop.
The braided USB-C cable connects your laptop to the docking station's USB-C Host port.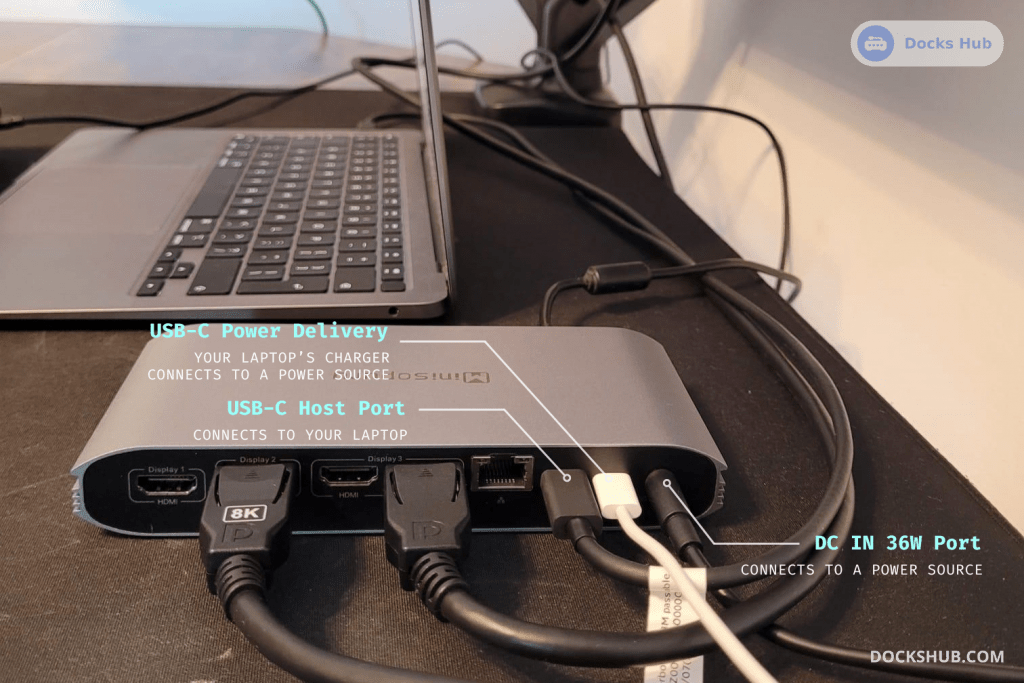 Some people may find having to connect two power cables redundant and cumbersome.
The rationale may be maintaining a compact 36W power brick size for the docking station itself and offering a better price.
Also, we must not forget that not everybody has a laptop that can be charged with USB-C. For people using a classic barrel laptop charger, this is not an issue.
But the trade-off is the inconvenience of hooking up two power sources instead of just one.
Some scenarios where the dual power design isn't really a compromise or a deal-breaker:
In my case, I use an ASUS ZenBook, and

my laptop doesn't support USB-C charging

, so I already need to connect my ZenBook's proprietary charger when using it. The Minisopuru's additional 36W power brick for the dock itself doesn't add any extra inconvenience. So, it can work great for older laptops like mine without USB-C charging capability.

When portability isn't critical

. If you don't need to unplug it often and move it around, the dual power isn't as problematic.

If it's a permanent desktop setup

, and the docking station will remain stationary on your desk, having both power adapters hooked up all the time is less of an issue. The dual power cables can be hidden or neatly managed, and the dock connects to the host with only one cable.
In general, the dual power delivery seems more reasonable for semi-permanent desk setups where cable management is easier.
For users who need a highly portable docking station that can be packed up and moved frequently, this design is likely unacceptable.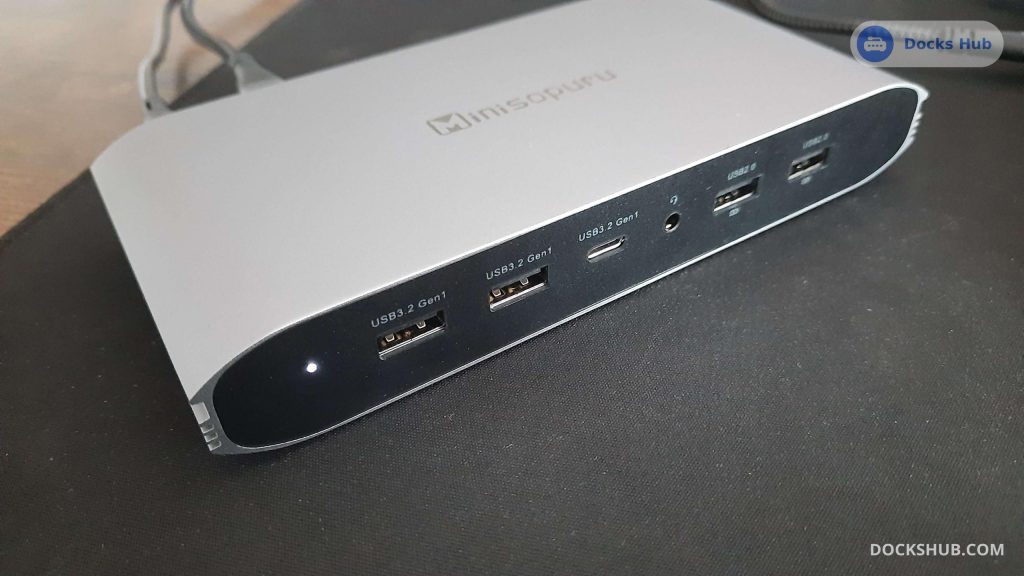 What's in the Box
The Minisopuru 13-in-1 package contains:
The Minisopuru docking station
A 36W DC power adapter, which is quite portable
A braided USB-C to USB-C host cable
A USB-C to USB-A converter (this is useful if your laptop doesn't have USB-C)
An after-sales card with QR codes leading to various "how to use" sections for the docking station
A 512MB USB drive with essential documentation, video tutorials, and DisplayLink drivers.
I appreciate the emphasis on their documentation. Since the dock has a few non-intuitive features, it's understandable why they want to make sure you know how it works.
Compatibility
Requires DisplayLink
The Minisopuru 13-in-1 docking station is compatible with multiple operating systems thanks to DisplayLink.
However, it is not plug-and-play and requires DisplayLink installed and running to be installed for full functionality.
Operating Systems Compatibility
I have tested it on macOS, Windows, and Android so far. I'll try it out on Ubuntu and another Linux distro soon and update the article. I want to see what happens on a non-Ubuntu Linux distro.
It works with the following (everything except Chrome OS requires DisplayLink):
Windows 10/11
macOS: For MacBooks with M1/M2 chips, which are limited to up to 2 displays, installing the DisplayLink driver enables extending to three displays.
ChromeOS (without DisplayLink)
Ubuntu – to be tested soon ( the official product page says it works on Ubuntu)
Android (Tested it briefly on my phone). I don't have an Android that supports multiple displays
It seems that while this docking station supports Ubuntu, it does not guarantee support for all Linux/Unix variants. You can check the DisplayLink compatibility page for a full list of compatible devices and platforms.
The Minisopuru docking station is also available with EU, US, and UK adapters.
A Special Note for USB-A Laptop Users
What's more, if your laptop doesn't come with a USB-C port, you can use a USB-A with a USB-A to USB-C adapter, the dock still manages to support multiple displays, which was perfect for my Zenbook.
We'll cover this below in the Displays & Graphics section.
Displays & Graphics
One of the most compelling features of the Minisopuru 13-in-1 docking station is that it supports 3 displays, making it a great solution for MacBook users, who are limited to up to 2 displays.
When connecting the docking station's host USB-C port, you can set up three distinct displays:
HDMI (Display 1)
DP (Display 2)
Your choice of either DP or HDMI (Display 3).
This configuration can get you 3x with a resolution of up to 4K@60Hz.
It's worth noting that for the third display port, you have to choose between HDMI & DP, as they cannot run concurrently.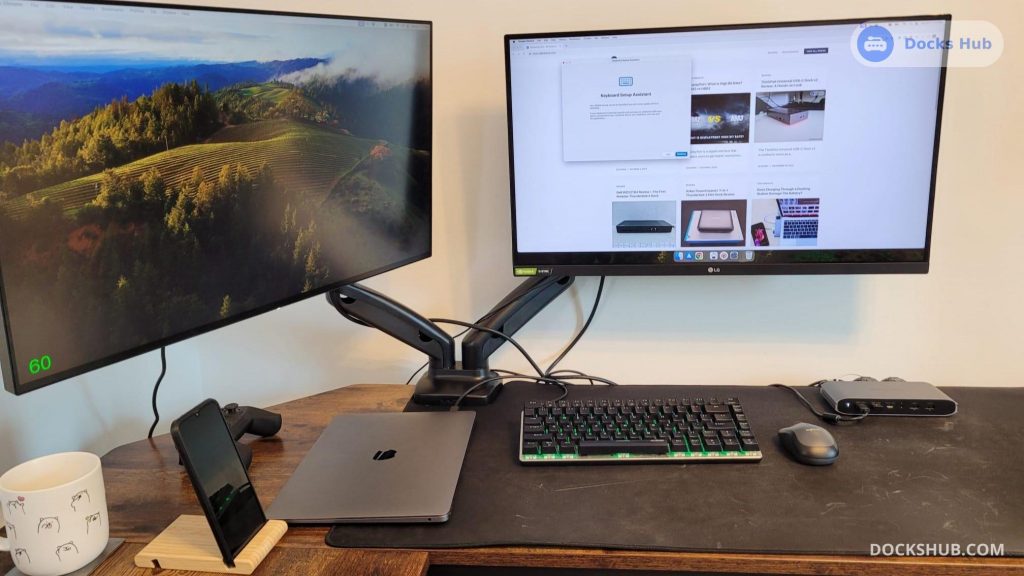 USB-A Laptops
As mentioned in the previous section, you can get up to 2 displays from a USB-A port. To clarify:
With the USB-A to USB-C adapter, you can get 2x 4K@60Hz.
Without the adapter, the dock can support up to 3x 4K@60Hz.
However, when using a USB-A connection, the HDMI (Display 1) and the USB-C PD functionalities are disabled. Ensure your setup corresponds to your connectivity to make the most out of the Minisopuru 13-in-1 Docking Station.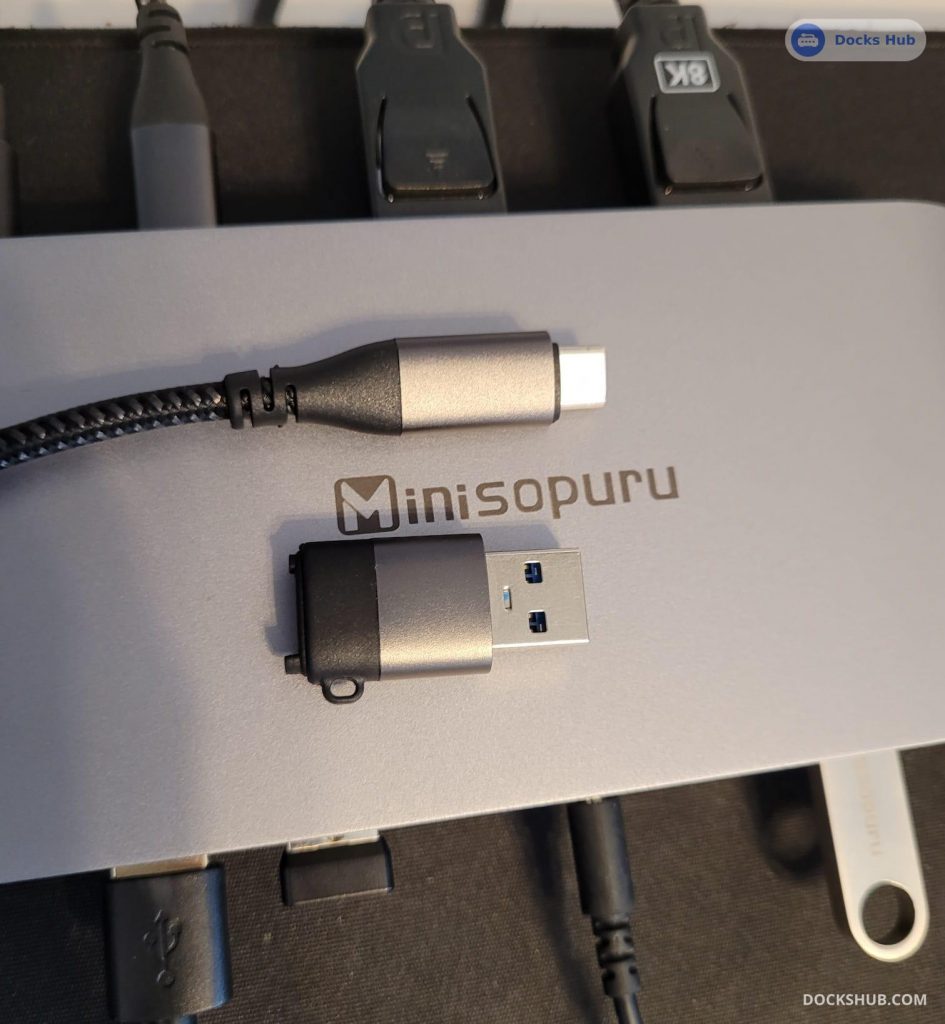 I was pleasantly surprised by this because people (myself included) also have capable older laptops, and some don't have USB-C ports. This makes the Minisopuru dock quite versatile and seems to cater to people who are not ready to upgrade from their trusty older laptops.
Possible Streaming Restrictions
The 2020 MacBook Air M1 may have issues streaming HDCP-protected content like Netflix and YouTube to dual 4K monitors using DisplayLink technology.
Users may see black screens or videos that won't play.
I tried it with my ZenBook, and Netflix was working fine. I'll test this out with a MacBook Air M1 soon and update this section.
Setup, Installation & User Experience
Setting up the Minisopuru 13-in-1 docking station is not plug & play. Unlike some other docks, this one requires the installation of DisplayLink. Minisopuru does mention this quite clearly.
You can download DisplayLink from their website, and you can also find it in the 512MB USB that came with the docking station. Ideally, download it from the website to make sure you get the latest version.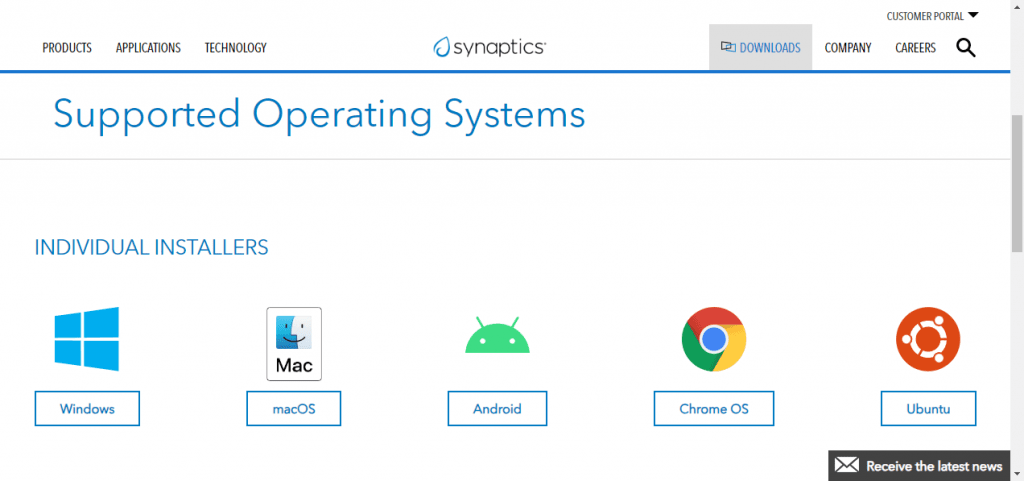 As soon as DisplayLink is installed, the monitors connect instantly, demonstrating its efficiency.
Note: Upon restarting the Mac, you'll have to start the DisplayLink manager for the monitors to reconnect. This is because DisplayLink may not start at startup.
While the settings indicate support for 4K@120Hz, I couldn't push my monitor beyond 60Hz. Moreover, HDR didn't work on both resolutions, which could be a letdown for those seeking optimal display settings.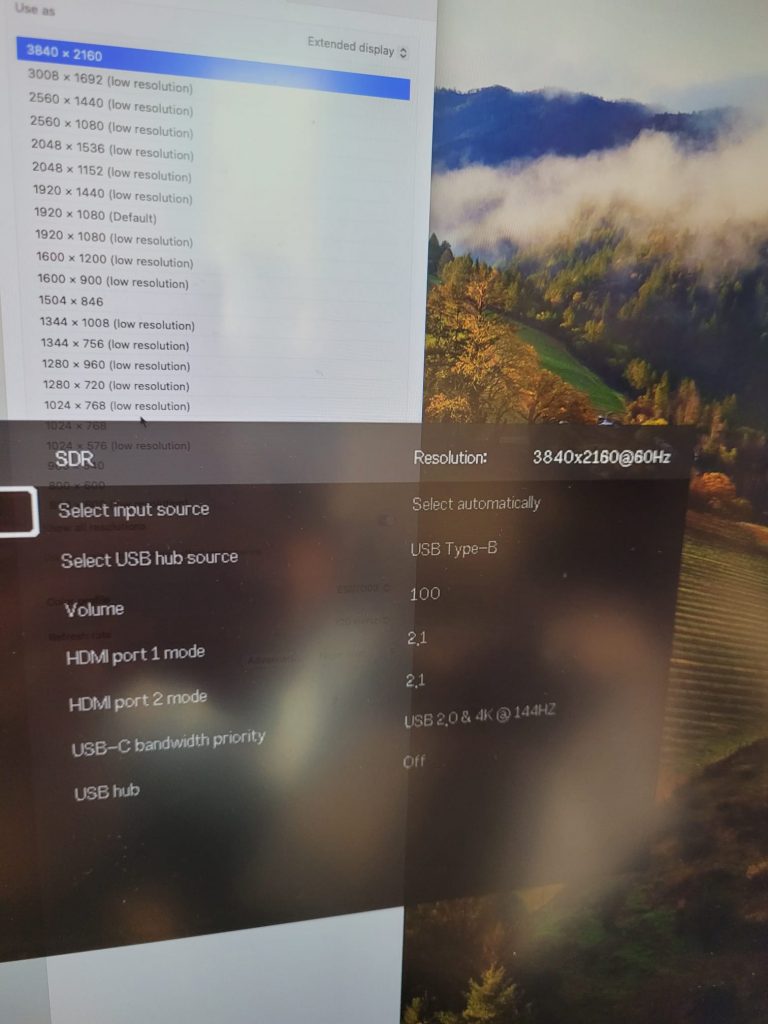 The setup process might be a tad confusing for those who aren't tech-savvy or enthusiasts.
On Windows, the experience was slightly more straightforward because DisplayLink started on startup. With DisplayLink installed, and after a restart, the docking station ran smoothly.
I did encounter a minor warning about a USB device recognition error, but it didn't affect the functionality at all.
The audio was just fine, and there were no issues.
This is great for me since my ASUS ZenBook doesn't have Thunderbolt, so it won't work as well with other docks, and I have a few older laptops that don't have USB-C.
Noise
The Minisopuru doesn't make any noise.
Heat Dissipation
It's just warm and fluctuates between 35-40°C (95-104°F), but not more than that, in my experience.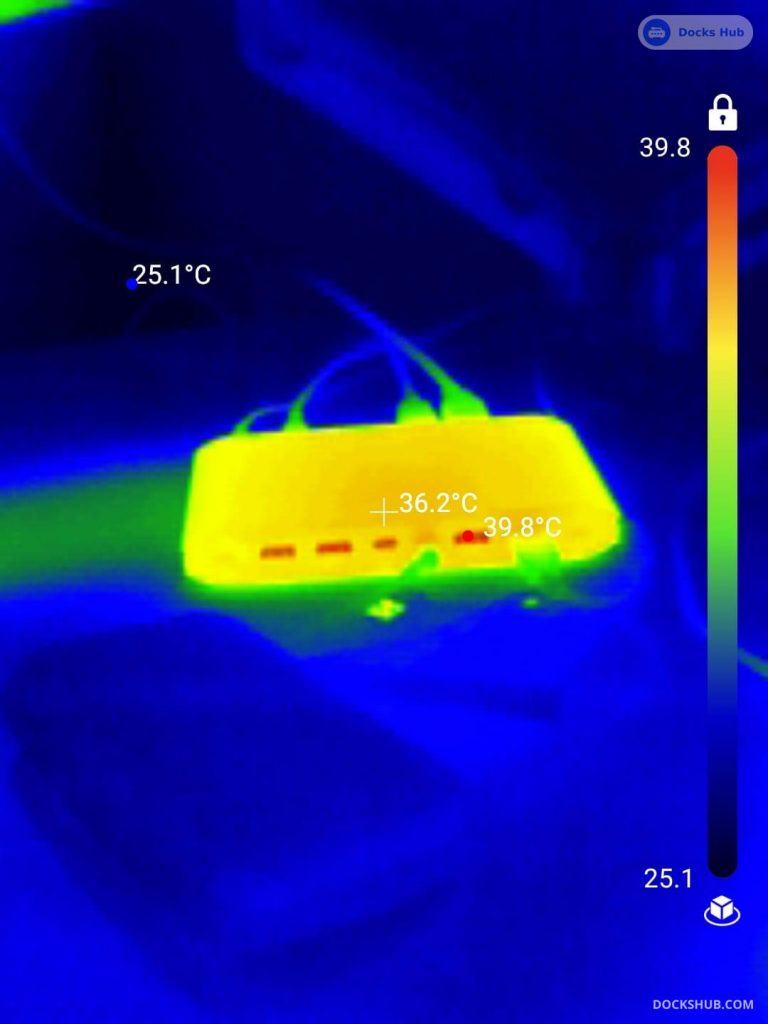 Build & Design
The dock itself is made out of grey metal anodized aluminum with cooling fins and slots on the sides.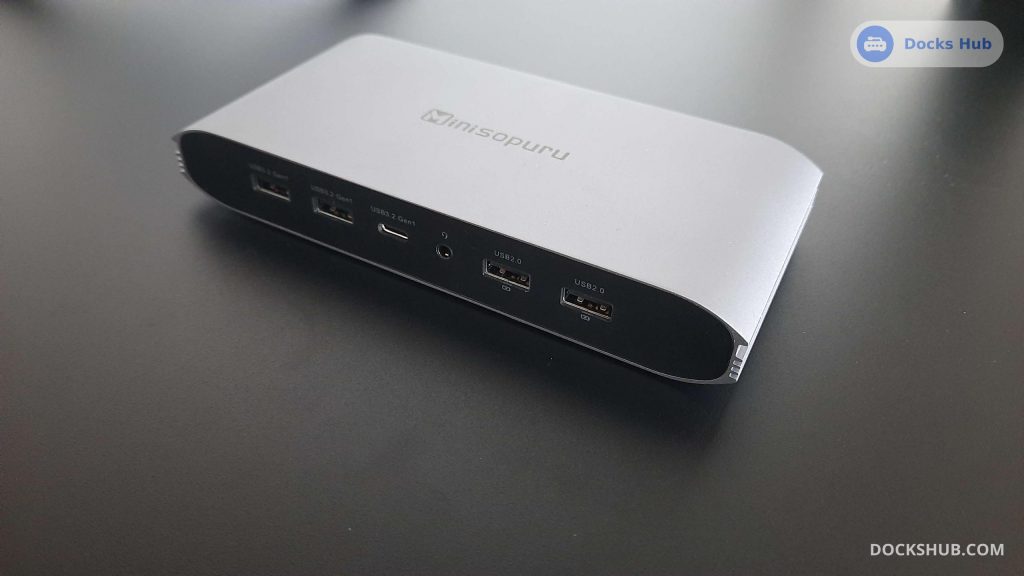 The front and back are from matte black plastics that fit very well inside the casing. One thing to note is that the text and symbols are printed on the back side of these two plastic inserts, so they won't fade out over time.
On the bottom, we find two silicone rubber feet to ensure stability on a desk.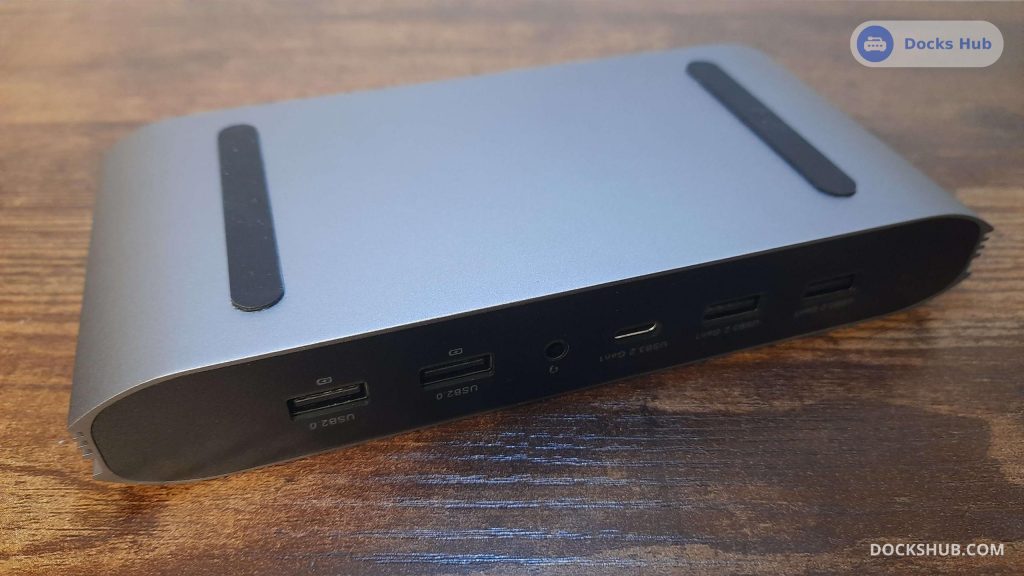 Overall, the design is sleek and of high quality and would go along well with any modern Macbook or laptop.
With dimensions of 3.15 x 6.61 x 1.06 inches and a weight of 520 grams, it should take little space in the workspace. Overall, its design exudes a high-quality feel, complementing modern laptops and MacBooks seamlessly.
Mounting Options
Unlike some other models, the Minisopuru 13-in-1 does not offer any mounting options. Luckily, it's not very big, as mentioned earlier, so it won't take up much space.
Networking Options
In terms of networking capabilities, the Minisopuru 13-in-1 appears to be more basic.
There's no mention of advanced features such as MAC passthrough or wake-on-LAN, which might be relevant for users with specific networking needs.
That, along with the fact that it's not beginner-friendly, is likely a deal breaker for IT.
Brand, Support, & Community
Minisopuru is a relatively new brand that specializes in laptop docking stations and other expansion accessories. It was established at the end of 2021, and they started selling products in 2022.
In my experience, they are very involved with their products and customers. They provide extensive support materials like documentation, video tutorials, and FAQs on their website and in their product descriptions on retailer websites.
I appreciate their transparent and proactive approach to addressing common issues people have, like display or charging problems. For example, they have detailed troubleshooting tips for getting DisplayLink to work properly with MacBook Pros. It's clear Minisopuru wants users to have a smooth, hassle-free experience.
Their impressive degree of support increases my trust in them as a company. I think their hands-on customer service approach will help Minisopuru continue growing their business in the future.
Overall, this brand has made a positive impression on me.
The community is likely growing but not established yet. Minisopuru is still relatively new (1-2 years, I think), and they're moving fast, sending out products for review and growing a community. That's reassuring because you can find reviews and ask others about their experiences if you encounter certain problems.
The community just hasn't reached maturity, I'd say, but I think it's on its way there.
Price & Value
The Minisopuru 13-in-1 docking station provides good value at its price point.
I was initially skeptical, but the dock impressed me with its versatility for laptops with just USB-C ports or USB-A ports.
It delivers solid performance while transforming a single USB-C connection into a wide range of ports and capabilities. For a 13-in-1 docking hub, Minisopuru's pricing is reasonable.
Because it does not offer Thunderbolt ports, it costs about half of what a similar dock with Thunderbolt 4 would cost.
If you need to expand your laptop's connectivity on a budget, the Minisopuru dock is a worthwhile choice that is fairly priced.
Warranty
Minisopuru ensures that users have a risk-free experience with their 30-day money-back guarantee and 1 year warranty.
---