We may earn an affiliate commission if you purchase products through links on our website. As an Amazon Associate, we earn from qualifying purchases. Learn more.
Docking Stations vs Monitors with Built-in Docks
Since monitor manufacturers introduced built-in docks in display units, users have been faced with the question of what's a better solution between a docking station and a monitor with a built-in dock (or docking monitor).
Both docking stations and docking monitors have pros and cons, and your decision will depend on your specific needs.
Besides consideration for price and utility, you'll want to pay close attention to the specifications of the device and the practicality of usage.
This article looks at the key factors and real-world pros and cons of docking stations versus monitors with built-in docks. It aims to help you make an informed decision between the two options based on your specific needs and usage.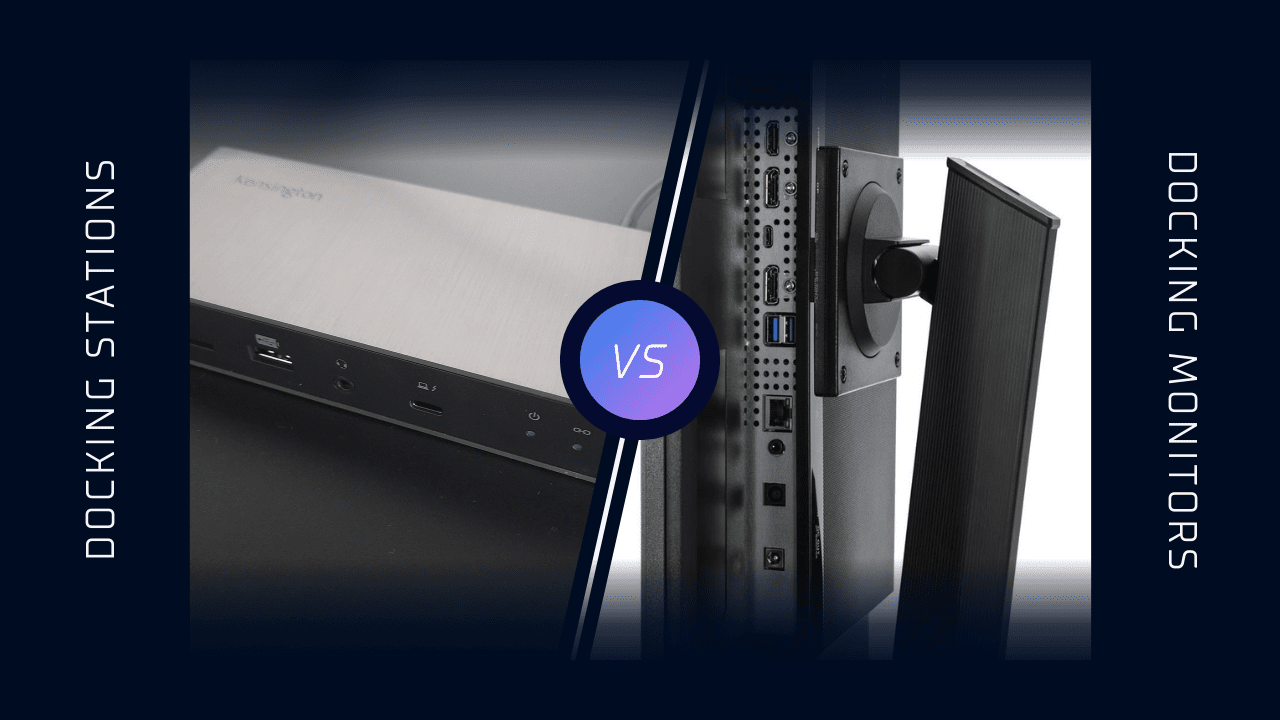 Monitors With Built-In Docks: Benefits & Drawbacks
Benefits
There are many reasons why you can consider a docking monitor. The main reason is that it reduces the devices at your workstation, allowing you to optimize your workspace and streamline your workflow.
With fewer devices at your workstation, it also means fewer cables and a clutter-free desk that's aesthetically appealing and suitable for multitasking or collaborating with colleagues.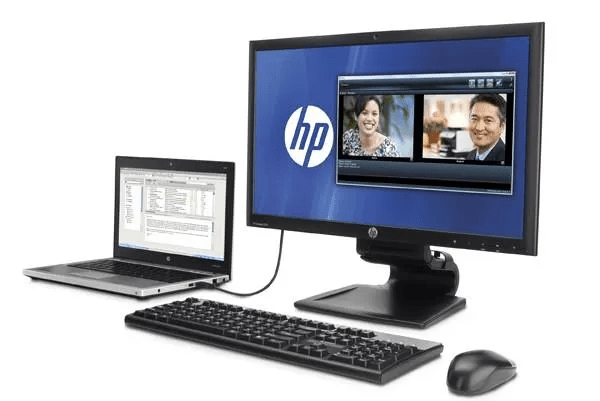 Using a docking monitor is convenient because you only need to hook up the monitor.
So besides a power connection and the connection to the host computer, there are no other wires as everything you connect gets attached to the display unit.
Drawbacks
When you actually start relying on your monitor's built-in docking station, you may notice some of the downsides.
You'll find it cumbersome to use these monitors, especially if you often juggle between peripheral devices.
The issue isn't compatibility, as most modern monitors commonly use USB-C (USB or Thunderbolt) interfaces with the host machine, ensuring all your devices remain compatible.
Restrictive Port Positioning
The problem is that of practicality. Unlike a docking station, which you can position to access I/O ports conveniently, you can't do that with a docking monitor due to its sheer size.
Even so, most such monitors have I/O ports on the rear panel, making them inaccessible if you want to transfer a file quickly to your USB flash drive.
Limited Port Options
Staying on the subject of ports, docking monitors offer fewer ports than typical docking stations.
It's common for docking monitors to provide only a couple of USB-A ports with an odd USB-C port thrown in, usually used to connect to your computer.
In comparison, docking stations provide more than a handful and offer different USB standards on each to cater to the diverse needs of users.
In fact, you'll also get an Ethernet port, allowing you to connect to a high-speed wired LAN.
Power users will still prefer a stand-alone docking station for its more versatile port selection and overall utility.
Moreover, that's not the only challenge you'll face.
Monitors with built-in docking stations tend to be more expensive than regular monitors.
And while some displays have Thunderbolt (In/Out) and DisplayPort (In/Out) ports to daisy chain multiple units and extend your computer's screen, system compatibility is often an issue especially if you are using an M1 MacBook Air.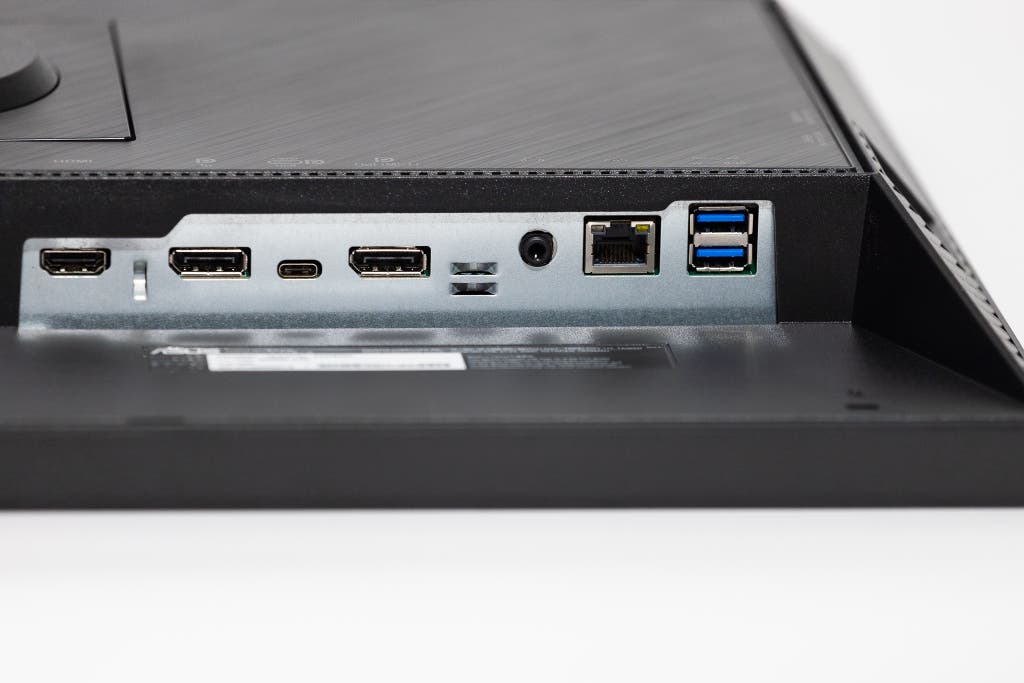 Bandwidth Hog
These monitors use a version of USB or Thunderbolt to uplink the host computer while offering several ports for connecting peripheral devices.
While convenient, offering several USB ports effectively means your monitor occupies precious bandwidth on the host link.
This bandwidth can be more efficiently used to deliver higher resolutions and faster refresh rates to provide a more enjoyable visual experience.
Docking Monitor: In the Real World
Docking monitors are a good docking solution for users with modest needs. You can definitely consider a monitor with a built-in dock if you need only one monitor.
Remember, accessing the I/O ports in such monitors is challenging, so an infrequent connection like hooking up a keyboard or mouse is doable.
But if you often work with external drives or need dedicated media card readers, we recommend using a dedicated docking station.
Docking Stations: Hard To Say No To
A docking station is the digital equivalent of the jack of all trades because of its broad range of ports and multipurpose utility.
You can use a dock to set up a multi-monitor display and offer more expansion ports while charging your laptop, enabling you to maximize productivity.
While it may seem that a docking station is ideal for power users, the truth is that it is adaptable for any use case ranging from multitasking creative workflows to everyday usage and high-performance gaming.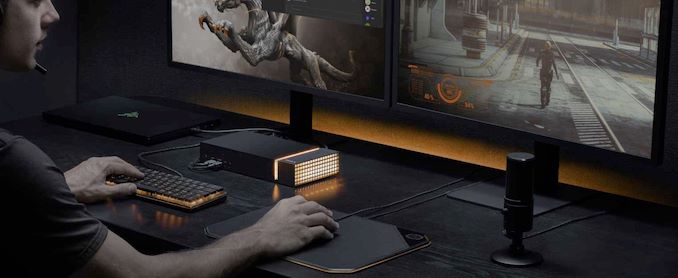 Due to their increasing popularity over the years, docking stations have become affordable and have broader compatibility with more operating systems. And there are plenty of docking stations on the market to suit even the most discerning needs.
For instance, you may have an old monitor that uses a VGA port, which is hard to come by on modern laptops. You'll easily find a USB-C dock with a VGA port, allowing you to hook up your old monitor to a new interface.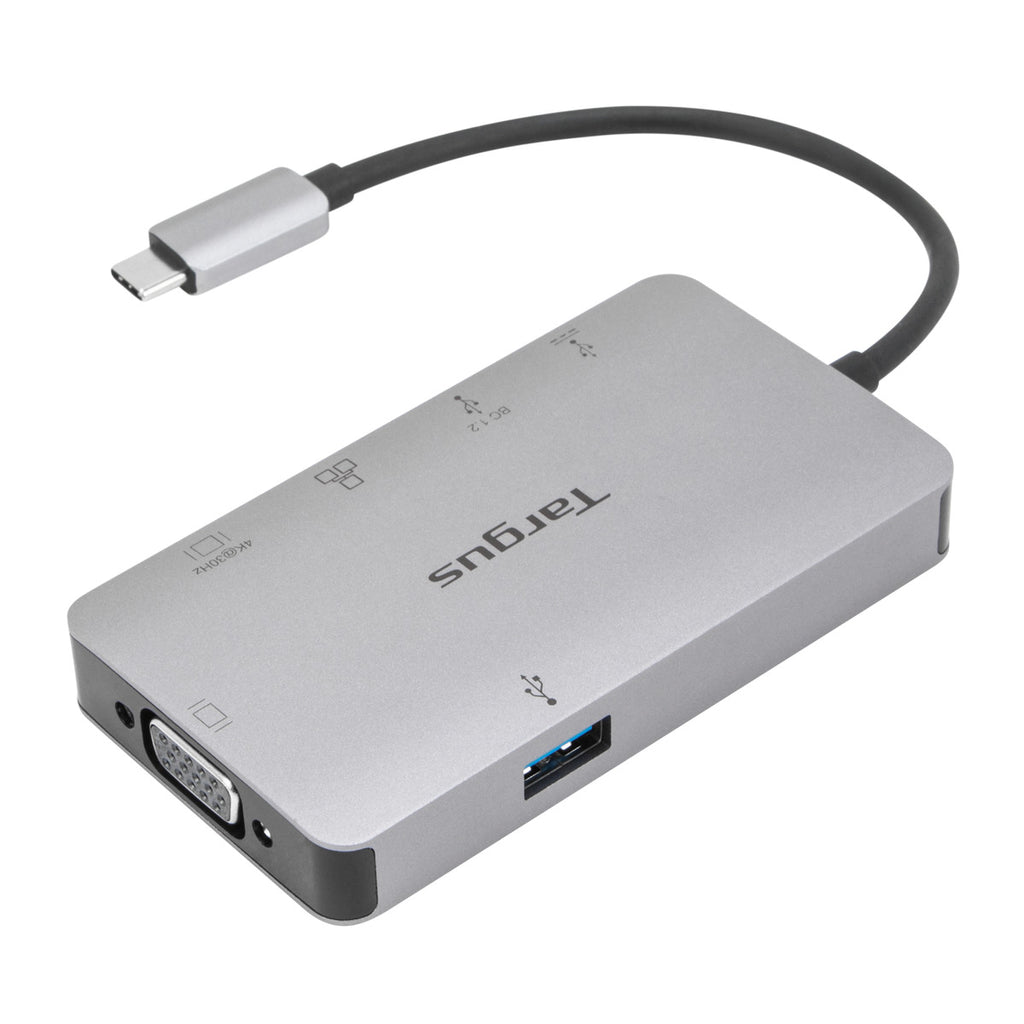 What's more, the reverse is also possible.
If you have a computer without a USB-C connector, you can use a USB-A dock and get similar benefits of a USB-C dock, including dual display support.
But you'll have to ensure your computer uses a USB 3.0 interface because many docks use DisplayLink to allow multiple video outputs using a USB 3.0 interface.
Laptops such as the M1 MacBook Air allow you to extend only one additional screen, which is a problem for many multitasking workflows.
However, using a compatible DisplayLink docking station, you can expand up to four screens and efficiently overcome this limitation with minimal tinkering of OS or hardware settings.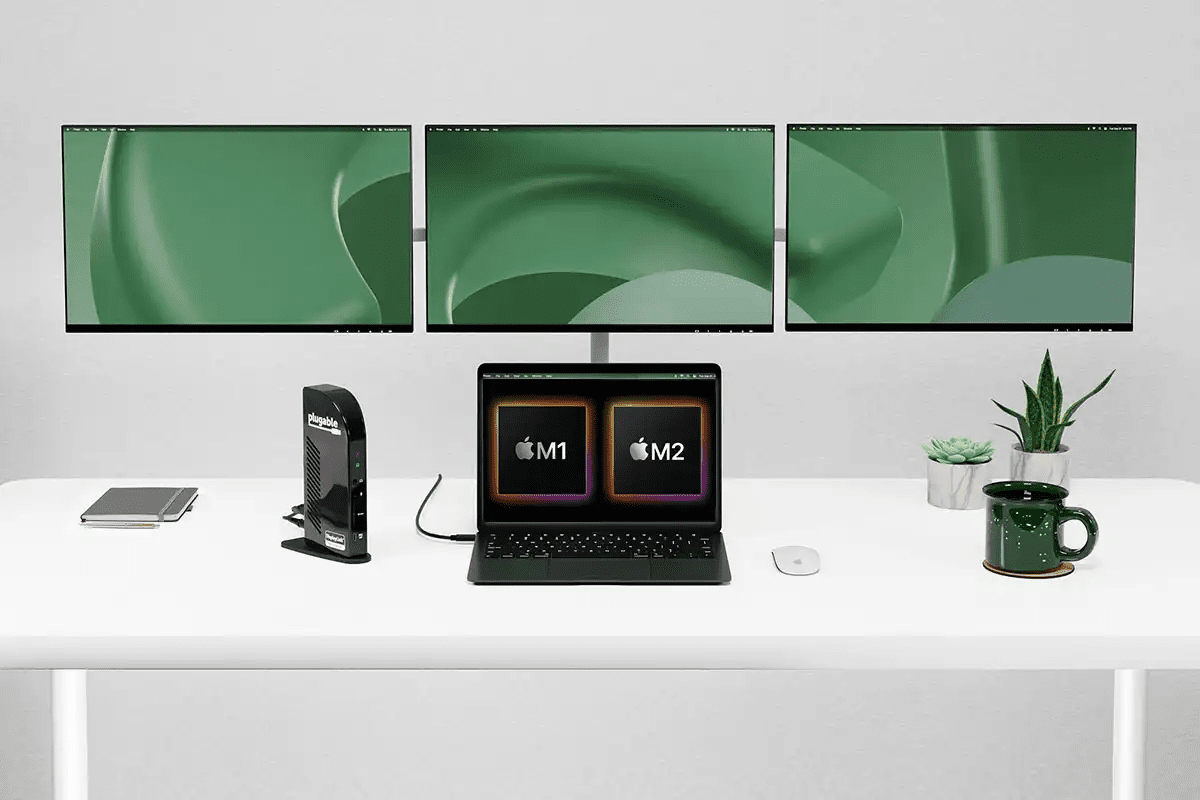 Docking Stations For Everyone
The docking stations market is overflowing with hundreds of devices that cater to varied needs. It's easy to find a dock that matches your needs, whether you prefer one that offers 40 Gbps with Thunderbolt 4 or USB4.
Most docks provide a handful of USB-A ports ranging from 480 Mbps USB 2.0 to 10 Gbps USB 3.2 Gen 2 ports, enabling you to connect peripheral devices of your choice.
However, the most sought-after feature is its selection of video output ports that support multiple 4K displays with speedy refresh rates (such as 2x 4K@144Hz) to ensure you have a video set up of your choice.
Conclusion
A monitor with a built-in docking station is ideal for relatively small setups that don't require much or frequent expansion. These monitors help save space while providing the absolute basic docking functionalities.
If you're a power user who uses multiple monitors and varied forms of storage devices and external peripherals, investing in a dedicated docking station is a wise decision because of its versatility and wide range of devices that suit varied needs.